Zagwe Ethiopia tours (ZET), one of the top tour operators in Ethiopia that offers great deal on Ethiopia Tour packages. Our company based in Addis Ababa, Ethiopia. With a squad of experienced professionals, we afford the best vacation holidays in Ethiopia. We have the widest choices of well-designed tour packages for groups and individuals throughout Ethiopia. Our package tours include: cultural tours, historical tours, festival tours, adventure tours, wildlife safari, trekking, volcano , bird watching, car rental and so much more.
We developed the art of receiving visitors and catering to their needs. The well-trained, highly experienced and multilingual guides and drivers, detailed concern have been paid for the itinerary planning, the attention given for the provision of the best quality equipments, vehicles and camping gears and the unusual treatments presented to satisfy all the needs of our respected guests make our services the best and special here in the land of hospitality. Our staff provides the cultural link to local a person that is indispensable to every authentic travel experience.
Holidays to Ethiopia are definitely a must do in your life time. Zagwe Ethiopia  Tour is Ethiopian tour operator will help you plan your tours to Ethiopia in an exhilarating, luxury fashion. Whether you are looking for Ethiopia Tours, luxury vacation, sightseeing day trips or searching for National parks, safari, discover rock churches .we seek to provide you with the most hospitable and highest quality professional travel service you can endure during your stay.
Our commitment begins with your first inquiry and continues with specialized itinerary design and unlimited modification. When you are travelling in Ethiopia, our customer service team will keep an eye on the tour operation in all the places you go and make sure all your needs are met and all the problems resolved in satisfaction.
We are proactive travel organization with an international comprehensive approach of innovation and excellence. Transaction level operations are executed by a team of professionally qualified professionals, who are well versed with the complexities of the Travel & Tourism Trade. Our guest service team has a cumulative experience in tourism industry. The team is well aware and equipped to cater requirements of various market segments and understands the nuances of tourism in Ethiopia.
our motto is based on giving the amazing journey experience to our client so we handpicked all the facilities and accommodation as well as transportation services within the best. Though, the levels of services are offered according to the tailored program, we ensure the best in every way for our clientele.  As major clients choose for the  adventure so we welcome all to come and join us; enliven your dreams and make your holiday wonderfully a life time experience. We believe the offer the best for you.
Apart from the best package deals and very warm hospitality Zagwe Tour is a travel company where we believe all travelers are our family and we make sure our family don't get any kind of inconvenience. The best part is we have probably the finest equipment for any kind of tours and we have a very good relationship with the local people  which gives our customer family an extra privilege and homely feelings on every trip.
Unlike other companies, we are locally established here so we make sure the tour  costs are not sky touching high so that people can enjoy their  holidays anytime they want. As a professional guide, and a very adventurous person we understand exactly what visitors want and need as zagwe Ethiopia tour  client. we passionately are committed to leading the tourism industry in a sustainable way and very active in contributing to the community initiatives to improve living standard, economic growth and quality education in the remote areas. We have strong social values and believes that giving is always better than taking and has set aside more than  5% of the company's business benefit solely for social work.
For any request or inquiry of travel advice, please do not hesitate to contact Zagwe Ethiopia Tour at any time. We are very pleasant always to be at your disposal.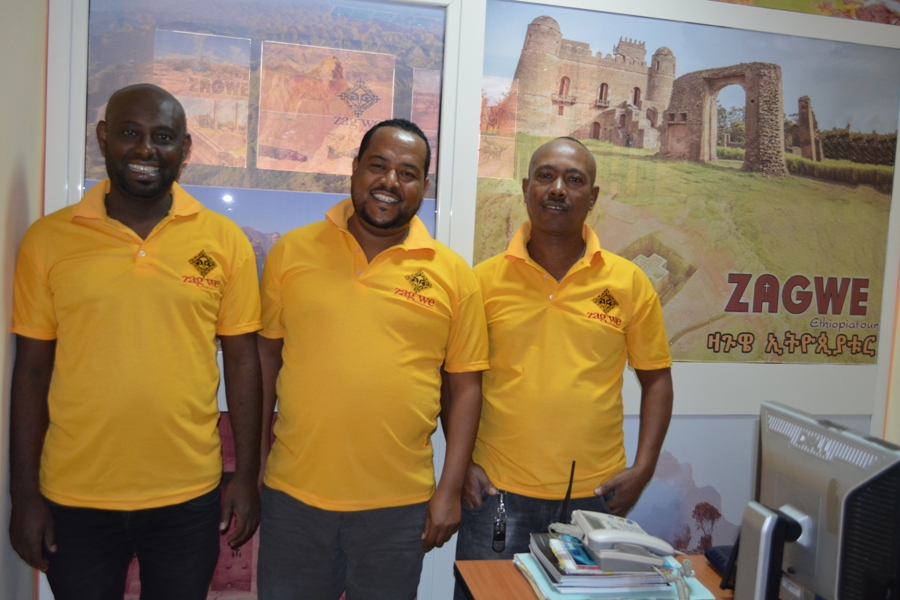 Physical Address
Bole road ,
Snap Plaza
2nd floor